Grading – Bundle of 20 E-Tickets
$499.00 – $599.00
Buy packs of 20 of our First Class & Rush service to save BIG on grading!
Redeem at any time.
All bundles are non-refundable.
LIMITED SUPPLY AVAILABLE.
Description
All bundles are subject to applicable taxes.
LIMITED SUPPLY AVAILABLE
All bundles are non-refundable.
You must have an account with MNT Grading as the E-Tickets will be added to your personal account.
Your E-Ticket bundle will be added to your account once MNT has reviewed the payment and updated your order status. This process could take up to 24 hours.
You can use them all at the same time or break them up over several orders, however, each order will still be charged for return shipping and any additional insurance purchased by the customer.
Your orders must be placed online under your account (not manually).
If you are purchasing different Service Time bundles you will need to check out each order individually under that particular Service Time.
Once your cards have been submitted on the "Submission Form" page you will be taken to checkout at which point you will be able to select "Apply E-Ticket Balance" and use any E-tickets available on your account.
Prior to applying E-Tickets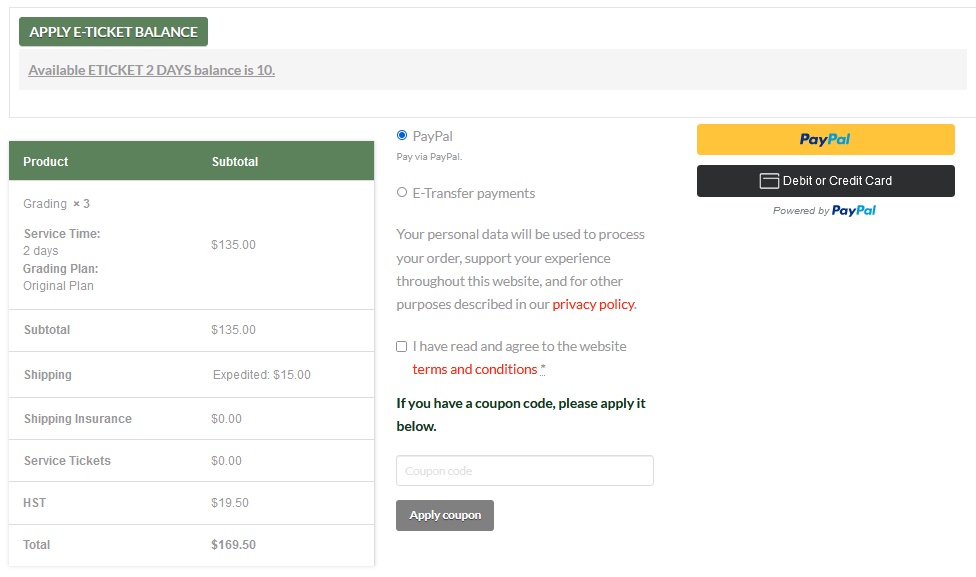 After applying E-Tickets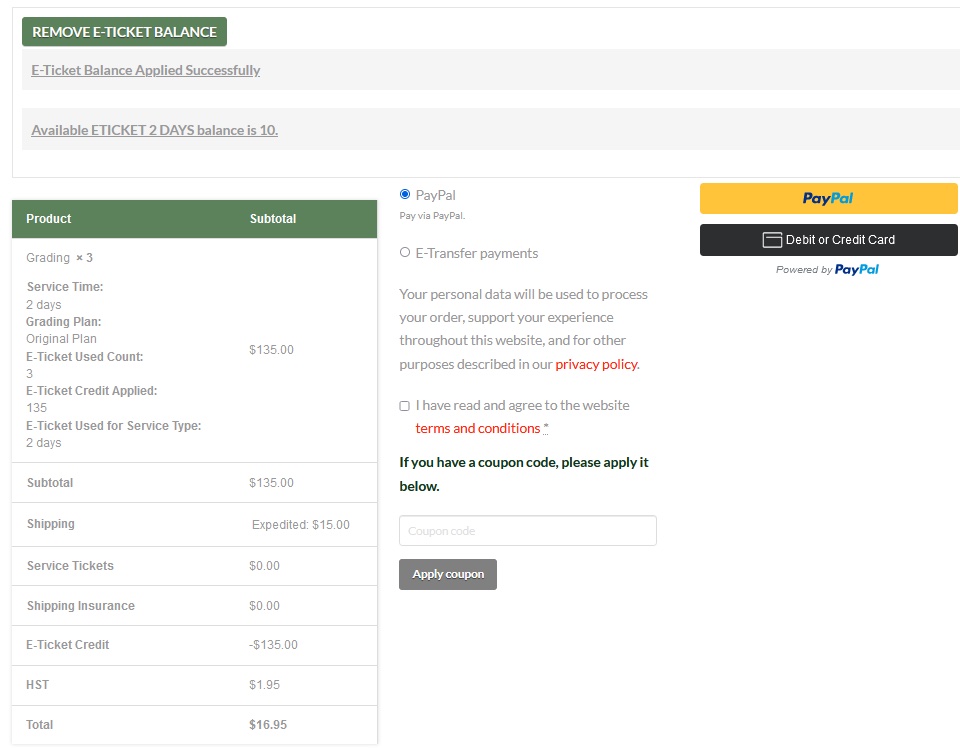 After completing your order your E-Ticket balance will be updated for your next checkout.
You can view your E-Ticket balance by clicking the "My Account" tab and then clicking  "E-Ticket Balance" where you can also view your E-Ticket purchase history.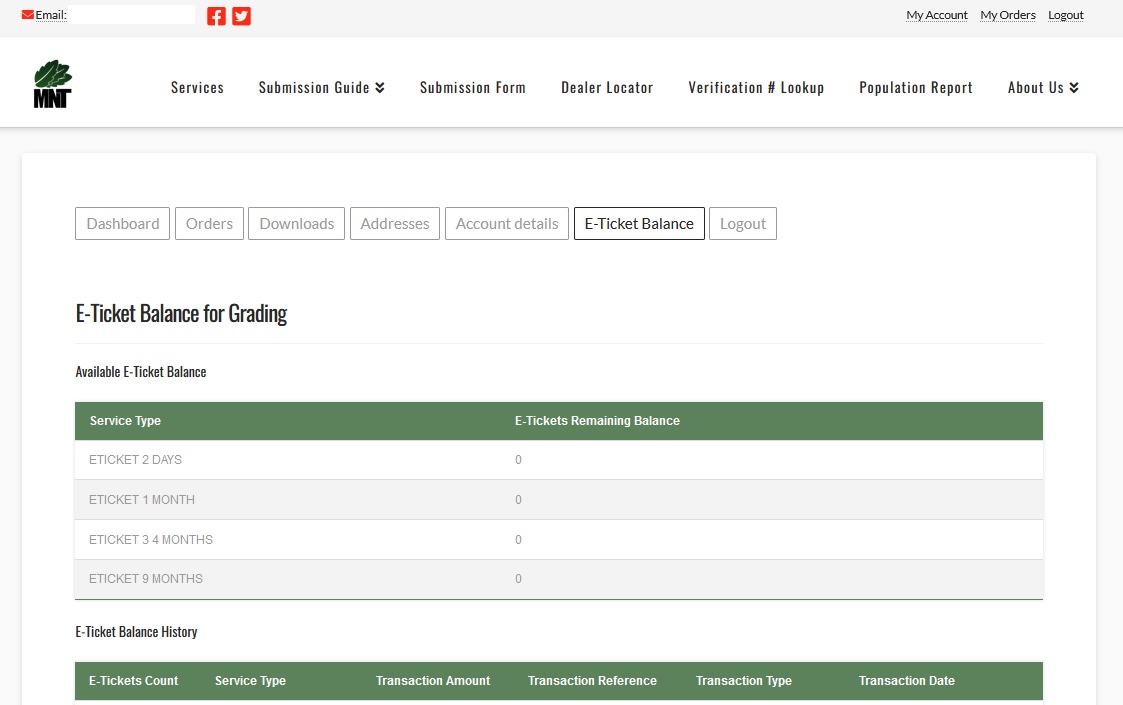 If you have any questions, please email us at

[email protected]

and we will get back to you ASAP.